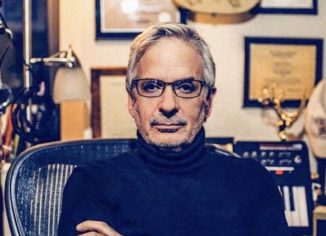 Keep it simple, stupid.
Not as easy as it sounds, but it's one of life's most important lessons. It is one I've learned through my many years as a network TV marketing executive, producer, director, Emmy-winning journalist, author and musician.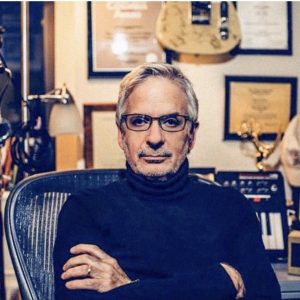 It's easy to throw out a big net in an effort to try everything in your path. It's harder to focus on the one or two things you're best at, especially if you don't know what those things are. When I was at Maryland University I thought I would follow in the family footsteps with a career in medicine. It was a time of racial unrest and the Vietnam war was raging. I gathered the school chancellor and the leader of the anti war group on campus and did a TV show with them on the internal teaching system. From that moment on I was hooked. TV, production, journalism, writing, directing, everything I ended up doing later in life came into sharp focus. I was never diverted after that. I changed my major, and made a life of it. I was also a professional musician, which was a thing in the late 60's, but I look at that as part of my creative direction, something that dovetailed nicely with my new chosen field.
To me, keeping it simple doesn't mean trying to do more with less, or slowing down, or editing your life. It means understanding your own strengths and how best to use them to reach your personal and professional goals. Focusing on your strength is key.
One of my golden rules has always been to not make quantum leaps. I know the jump from pre-med to radio and TV seems quantum, but hey, I was very young, it was college, and it was the 60's.
As part of focusing you must master something before moving on to another. A key is to realize that everything is made up of many parts. If that sounds confusing in the world of "focus," it shouldn't be. What I mean is, try to master the complications of your target goal first, everything else will follow.
Experiment with care.
But enough of my pontificating, let's talk about cool stuff now.
Today we've got so many tools at our disposal to help you get where you're going, that it's a full time job just juggling them. So the first thing I'd suggest is to determine which ones work best for you, and focus on that. (There's that word again).
And don't just assume that any one tool has only a single dedicated use.
Here are my Lucky 7!
Focus: I try to meditate my way to enlightenment. But I also listen to music and books, watch something good on the stream, and just try to get my mind off other things, and on target.

Pick a time to start every day's activity and stick to it

Use audio books. They're fun and save time. You can use them wherever you are. Recently I finished "Fear," by Bob Woodward,  "The Fist of God," by Frederick Forsyth, and "A Promised Land," by Barack Obama. Wildly different, but each completely engrossing.

Choose podcasts that interest you of course, but branch out to learn new things

Create Clubhouse rooms about your area of expertise. The conversation is bound to be enlightening. I'm working with my Video Podcasts team from Techcrunch, The Gillmor Gang, on a new room now, and I listen to comedy writers, startup experts, and business accelerators as well.

Start a newsletter. They aren't just for your readers, they also help you understand the world you choose to aggregate and write about, by allowing you to focus on that specific corner of life every day. The process is a teachable experience.

Use audio assistants. I believe the future of search and voice UX is here now. The UX is the new search tool. Use the assistant like you would Google. It can help you plan a trip, make a calendar, give you a timer and so much more. Plus they are great for music, and IOT. There are tons of useful things you can have them do. That's why they call them assistants!
Now go forth and succeed.
(original piece written for the MT Deco Agency blog)