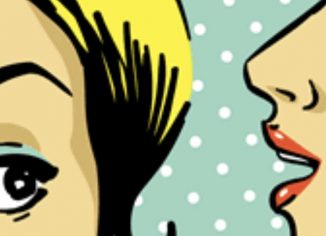 I just got this great new gizmo. It is so cool, it's fit for purpose, looks terrific, and it was was affordable.

I told my best friend about it, and he bought one too. He said it was awesome, and told his friends about it.

My wife saw a program on Netflix that blew her away. When she told me about it, I had to watch. She was right. So I mentioned it with great excitement to my work mates. They checked it out and agreed. Now they're telling their pals too.

That's word of mouth marketing (WOMM). Great advertising at its core.

According to a Nielsen study, 92% of consumers believe suggestions from friends and family more than they do advertising. People trust each other more than brands.

Anyone that tells someone else about their success with, or enjoyment of a product or service is helping build trust for that brand. A positive review coming from a friend or a peer can help to convince someone to engage.

Many consumers hate being sold to. In the digital age, people are so bombarded by ads, that they are installing ad blockers. This is one reason why peer marketing can be so effective.

I would add influencer marketing to that concept as well. Modern day word of mouth is what happens on line when someone posts something and friends are activated by it. It's the essence of non intrusive, engaged, social media advertising. Over the past three years, Google saw a 1500% increase in "influencer marketing" and now, more than 80% of marketers believe influencer marketing is a worthwhile tactic.

Do you read reviews of products your interested in on line? That too is WOMM. It supersedes a "like" and becomes an active research tool that can help influence a decision. It's just another kind of peer to peer engagement.

Add to that UGC (user generated content) and you got another important tool in the WOMM arsenal.

So where does WOMM fit in to the paid, earned, or owned advertising paradigm?

Everywhere!

When people are talking about your product or service, that's the best kind of advertising.

If you're not thinking about how to activate WOMM into your strategy, you're missing the boat.