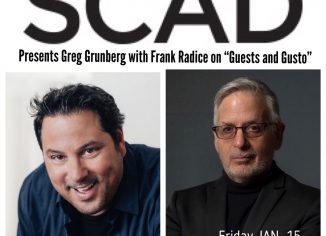 Greg Grunberg steals the show in films such as Star Wars, Star Trek Beyond, A Star Is Born, and alongside Al Pacino in the Barry Levinson film Paterno. In this Guests and Gusto episode, find out how Grunberg created memorable roles in the series Heroes, Castle Rock, Lost, Alias, and Felicity. Currently, Grunberg stars alongside Kevin Smith in the cult classic Max Reload and The Nether Blasters as well as the much beloved Big Ass Spider. Grunberg is also a podcaster and co-wrote the graphic novel series Dream Jumperfor Scholastic. Follow @greggrunberg on Instagram.
About 'Guests and Gusto'
Tune in to the SCAD virtual series Guests and Gustofor conversations and content with leading cultural voices. Meet the creators and innovators remaking creative industries and get essential insight to guide your career in art, design, and entertainment.
This event is open to the public.