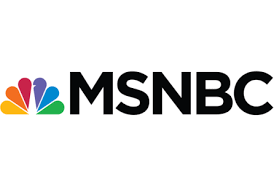 New York Times
By STUART ELLIOTT
Published: December 12, 2005
The MSNBC cable network plans to flood the Internet this week with its largest concentrated online pitch, running advertising on hundreds of Web sites and blogs. The cost of the campaign, to promote three prime-time programs, is estimated at just under $1 million.
MSNBC, owned by Microsoft and the NBC Universal division of General Electric, will promote the shows – with their hosts, Keith Olbermann, Rita Cosby and Joe Scarborough – in ads that are to start appearing tomorrow and continue all day Wednesday. Some ads will promote segments on the shows about life online, like how marketers sponsor "viral" video clips that consumers can forward to each other.
MSNBC will take over every pixel of ad space on Wednesday on three Web sites: newsweek.com, slate.com and washingtonpost.com. It is the first time the three sites will all run ads for the same sole advertiser on the same day, said Caroline Little, chief executive and publisher at Washingtonpost.Newsweek Interactive, part of the Washington Post Company. "Consumers will see the campaign has a lot of oomph behind it," Ms. Little said.
MSNBC is also using search engine marketing, buying keywords on Google, like "viral videos." Computer users searching for articles with such words will see ads alongside their search results with links to MSNBC.com.
"We want to find out something we haven't known before," said Frank Radice, senior vice president for the East Coast office of the NBC Agency, the internal unit that works on behalf of networks like MSNBC, NBC and Sci Fi Channel. "Can we drive traffic from the Internet to the cable channel?"
Val Nichols, vice president for the creative services group at MSNBC, estimated the campaign would get 114 million viewings in total. Among the 800 blogs that will run the ads are Adrants, Althouse, Curbed, Daily Kos, Gothamist, IndieWire, Largehearted Boy, Talking Points Memo and TV Newser. Buying ads on 800 blogs is a major commitment to that fledgling medium. Budget Rent A Car bought ads last month on 177 blogs, and Audi bought ads this summer on 286. STUART ELLIOTT