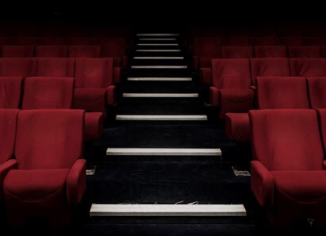 The coronavirus pandemic has changed a lot of the things people have gotten used to in their daily lives, but maybe one more than anyone could have expected. The huge losses at the box-office brought on by social distancing have opened up the online distribution of new major feature films.
NBCUniversal's new movie releases including The Invisible Man, The Hunt, Emma, and the upcoming Trolls World Tour will be available to rent at home only a few days after theatrical release. This is a break from normal theatrical window periods that come as the entertainment and film industries brace for the effects of the pandemic.
And who knows, this could become the new normal even after things get better. The aforementioned movies will be available on services like iTunes, Amazon Prime Video and FandangoNow for $19.99. The titles will be available to stream for 48 hours after payment.
Other studios will surely follow suit. Disney has already announced a similar release strategy for Frozen 2 by putting it out 3 months ahead of schedule on Disney Plus.
And the movie business isn't the only one that's harnessing the stream. Because the nature of "Working From Home" requires creative ways to operate, canceled meetings, and conferences can go on as live streams.
The nature of current software and apps, such as Zoom, will not only let your event happen, but the two-way nature of the software makes them completely live and interactive. This will help webcasting and video blogging find whole new audiences of home viewers.
And the streamers aren't the only winners. If you're stuck at home, it's easy to get great movies, TV shows, news, documentaries, how to's, and more from the usual suspects like YouTube, Amazon Prime, Netflix, Apple, Disney, and Hulu. Soon, services like Quibi and Fubo tv, among others, will make their debuts to an even more hungry audience ready to consume content.
The onslaught of new outlets is seemingly endless. Just a few weeks ago the industry was asking if it was robust enough to support all the new services, but that seems like a long, long time ago (in dog years), and that premise is a forgone conclusion. Not a day goes by that someone on social media doesn't ask for suggestions about what to watch, and where to watch it, because they've seen everything on the better-known services.
All of this is a boon for the stream, and will surely develop into an even more powerful medium/tool. This tragic virus may be the thing that stimulates the beginning of a whole new "golden age" of Television.
Need more proof? TV usage is rising: "Total day TV use, which had been down all year, was up +14% as tens of millions of Americans began to work and study from home," Fox's Michael Mulvihill noted. And along with all that television watching, a growing number of guests are joining TV discussions via Skype, Cisco Webex, and other video conferencing methods.
Oh, and if you're looking for one more way to spend your time at home, you can find out how to catch online concerts and Broadway shows here.
WRITTEN BY
Frank Radice
Emmy winning journalist, producer, director, composer. Aggregating content about the dynamic media landscape. Writing and speaking about the "Next New Normal"