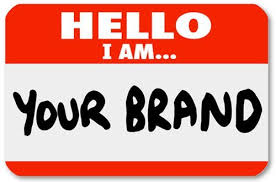 So, you've been downsized or made redundant. But you're certainly not ready to throw in the towel.
You've been paid lots of money over the years by some big company where you learned and refined the exact skills they needed you to have in order to make their business work.
Now it's your turn to do it for yourself. But where do you start? You've always had the company to give you business cards, cell phones, laptops, desktops, probably an office or a cubicle, and maybe an assistant and an expense account.
Now it's all gone!
But it's really not if you know what to do.
The most important thing to remember is…Your Name is your Brand!
Your skills are still there and your experience has taught you how to hone them.
Here are 5 practical starting points to get your personal brand going.
1. Register yourself as a company or a partnership (first name last name company) This is easy to do, but you may have to wait in line at City Hall for a while.
2. Get your own URL. (You can lock that down at any number of place like name.com. Own your name if you can with your first name & last name.com (joeschmoe.com). Make a basic web page (you can do that a places like use.com). Make it simple and use your new URL as the title (JoeSchmoe.com)
3.Get your own e-Mail address appropriate to your URL. firstname@firstnamelastname.com (you can do this for your business at google Apps) (Joe@joeschmoe.com)
4. Print business cards that are very simple. Your name, your URL, your e-mail address, and your mobile phone number
5. Start a Facebook fan page and a Twitter Page for your company. Show links to them on your website. Make a Linkedin page and get someone to do a Wikipedia page for you.
After you have populated your sites and pages with your expertise, experiences and some examples of your work (make sure you use video), get out there and network.
Hand out your cards, talk up what you can do for a potential client. Get their card….and then…Follow-Up.
A great example of personal branding is the recent campaign by Matt Epstein called "Google Please Hire Me" where he created a website and a video all focused on landing a job at Google. He even worked his personal brand into the URL playing up the double entendre of "ME" to reference his initials.
TalentZoo also released an article last week entitled, "10 Strategies to Reinvent Your Personal Brand" which outlines many of the topics I touched on above. In fact, it even further discusses ways in which you can improve your personal brand by being a catalyst or being a source of great knowledge. In this day and age, you need to market yourself even more to differentiate yourself from the ever-growing talent pool.
Of course you need a strategy and you must understand how to use all of these tactics…but you've got to start somewhere.
Now let's get this party started.
Written and performed by Frank Radice in 1965