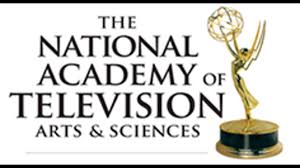 In Depth: TV WEEK

Awards Set for News, Sports, Daytime Spots
By Michele Greppi February 16, 2008
And the Emmy soon will go to … promos, those spots that tell viewers what, when, where and why to watch news, sports and daytime television programming.
The National Academy of Television Arts & Sciences will begin honoring promotional announcements for news and documentary shows, sports and daytime entertainment programming—all categories it honors every year.
The promo Emmys will be presented at the ceremonies honoring the categories they represent, starting with the 29th annual News & Documentary Emmy Awards on Sept. 22. The call for those submissions will be made Friday, March 14.
The New York-based NATAS and the Los Angeles-based Academy of Television Arts & Sciences, which awards Emmys for prime-time programming, have been engaged in litigation and arbitration over NATAS' attempts to open up new awards territory. But the promo Emmys appear not to be problematic, because they apply only to Emmy genres historically overseen by NATAS.
ATAS does honor commercials as part of its annual prime-time Emmy Awards, but it does not have a promo category. There was no comment from ATAS.
Done well, promos are like little movies, said Frank Radice, the advertising and promotion executive VP for the NBC Agency, who campaigned for the establishment of this new category.
"My perspective is that the Emmys should always have recognized the artistic and creative work that is put into making a promo," Mr. Radice said. "There is no argument that more people tend to see the promos than will see the program."
Mr. Radice said one early hesitation expressed by a NATAS executive took the form of, "But promos for news aren't journalism."
His reply: "It's not called the National Academy of Journalism Arts & Sciences. It's called the National Academy of Television Arts & Sciences."
Av Westin, the veteran news producer who was the point man on the NATAS national awards committee during the process, concedes, "There were a lot of deliberations about this."
There will be separate competitions for "institutional" promos and for "episodic" promos in each programming category. Institutional spots promote a series, show or event. Episodic spots are plot- or content-specific.
The spots will be judged by peers on their content, creativity and execution. Multiple entries will be allowed, but each requires an entry fee of $350. The news-documentary period of eligibility is work produced during calendar year 2007. The eligibility period for the other competitions is the 2008 calendar year.