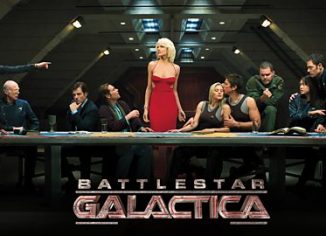 NBC gets an A for effort this year. The fourth-place network unveiled its 2008-2009 schedule to advertisers in early April, dubbing the event an "infront" and stressing "connection"–with viewers and advertisers.
Back then, advertisers welcomed NBC's early sales pitch, and were specifically heartened by a renewed commitment to an 8 p.m. family hour and the network's inherently collaborative approach.
Last week, the network brought out the bells and whistles, mounting an interactive "experience" that comprised 40,000 square feet of real estate at NBC's Rockefeller Center headquarters. A high-tech trade show with various interactive stations featured nearly life-size LCD screen facsimiles of talent–Saturday Night Live 's Amy Poehler and Fred Armisen as Hillary Clinton and Barack Obama, respectively–and a good representation of flesh-and-blood talent as well. The guys from Sunday Night Football , Jerome Bettis, Joe Thiesmann, Al Michaels and John Madden, were autographing balls. And Chris Matthews was making a valiant attempt to do his MSNBC program Hardball in the middle of milling throngs swilling drinks and gobbling hot appetizers.
The "experience" was designed to demonstrate the myriad NBC Universal multi-platform advertising opportunities. The takeaway, said Frank Radice, executive VP of advertising and promotion for The NBC Agency, NBC Universal's in-house ad shingle, is, "We'll sell you anything, anywhere."