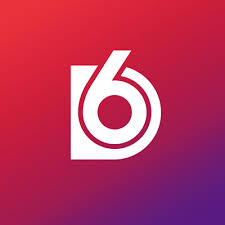 Original story via: Advertising Age
Obermutten, Switzerland
The Swiss hamlet of Obermutten, population 79, became a Facebook sensation after its fan page launched with a video of the mayor promising that anyone who "liked" it would have their profile picture posted on the town's (real, not virtual) message board. Obermutten now has more than 14,000 fans. Jung von Matt/Limmat created the campaign for a regional tourism department.
Halls' 'Uva Verde'
After the Kraft Foods-owned brand Halls discontinued its green-grape flavor in Brazil late last year, cough-drop enthusiasts took to social media to demand its return. Kraft relented, then commissioned Agency Espalhe Guerrilha Marketing to hire artists to create busts of three fans out of 5,000 units of Uva Verde. The agency also ran a Facebook campaign to find a fourth subject.
Small Business Saturday
Social media again played a central role in the second year of "Small Business Saturday" — anAmerican Express-led effort to drive shoppers to local retailers on the Saturday after Thanksgiving. Facebook offered a $100 ad credit to the first 10,000 businesses that registered. The page has more than 2.7 million fans, compared with 1.2 million last year, and #SmallBizSaturday trended on Twitter. Crispin Porter & Bogusky developed the campaign with Digitas.
'True Blood'
HBO hyped the Season 4 premiere of "True Blood" by creating a Facebook app, "Immortalize Yourself," which enabled fans to produce videos of themselves with real characters and Facebook friends. The app pulled in data from users' profiles to generate the videos, which could feature random or specific Facebook friends. It was developed for HBO by Definition 6.
Heinz
Heinz partnered with the We Are Social agency for a U.K. campaign launched at the start of cold and flu season. It enabled Facebook fans to send sick friends cans of cream of tomato or chicken soup. For a $3 fee, a user could buy the can of soup, which was inscribed with the recipient's name and shipped, arriving at its destination within three to four working days. It would bear the greeting "Get Well Soon" and the sender's name.
Ultimat Vodka
Ultimat Vodka unveiled a Facebook app called the Social Life Audit that uses the site's facial recognition API to calculate how much fun users are having in their photos, and gender analysis to see if there's hookup potential. The app employs BlackBook's database of 2.5 million hot spots to cross-check against Facebook check-ins to see if users are going to trendy places. Amalgamateddid the campaign, and Stink Digital was the app developer.
Citroën
Netherlands residents could win a Citroën DS5 when the company sponsored a daylong "Twitter race," in which TV presenter Froukje de Both drove the car while a co-pilot read directions off Twitter. People urged de Both to come to their location by tweeting #ds5race. The winner was the first person to retweet the final message from the car. Euro RSCG Amsterdam and Perfect Fools teamed up for the campaign.
Volkswagen
Volkswagen built an app on its Netherlands Facebook page asking fans to vote for their favorite classic car — the T1 or Beetle — for a chance at getting the "Fanwagen," which is the winning model tricked out with social features. The lucky owner can print out a Facebook news feed inside the Fanwagen and display relationship status on the license plate. Dutch agency Achtung! was behind the campaign.
Flair
Belgian fashion magazine Flair built a Facebook app, Fashion Tag, to help users find out where their friends discovered their best outfits. Created by Duval Guillaume, Brussels, the app lets users tag friends' clothing and accessories and then post on their walls to ask where they got the corresponding item. The answered fashion tags appeared in a special Facebook gallery, and the best of the best were featured in the pages of the weekly magazine.
Intel-Toshiba
Intel and Toshiba worked on "The Inside Experience," an interactive movie/social-media campaign starring Emmy Rossum as Christina Perasso, who's been abducted and can only transmit clues about her location via Facebook, Twitter and YouTube on the laptop she's been left with (also the subject of the promotion). Fans had to collaboratively unravel the mystery with clues from Christina. The campaign was the brainchild of Pereira & O'Dell.