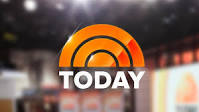 In Depth: TV Week
By Debra Kaufman, Special to TelevisionWeek
As Meredith Vieira prepared to step into Katie Couric's seat at "The Today Show," NBC faced a kind of relaunch: same show, new faces.
"The campaign started with the line 'It's a new day today,' which had two meanings," said Frank Radice, NBC Agency's executive VP of advertising and promotion. "One, it's a new day because Meredith is coming, but it's surely not a new program. And it's a new day every day, which was the double entendre."
Music was the starting point. Mr. Radice approached 615 Music president Randy Wachtler and songwriter-producer Greg Barnhill to create a piece of music that would represent the idea. "Not a jingle, but a pop song you might hear on the radio," said Mr. Radice. "The three of us created this piece of music, which became the genesis of the campaign. All print, on-air and online advertising followed the theme that it's a fun show that will get you up-to-date while the coffee is still warm."
The song—"It's a New Day"—became popular on the radio in a number of markets. "It's got an Avril Lavigne feel to it, very contemporary in nature, upbeat and happy," said Mr. Radice, who worked closely on the campaign with Bill Hartnett, VP of off-air advertising in the advertising & promotion department. "The greatest feedback we got was that people were walking around singing the song. Even Meredith said on-air that she heard it wherever she went. The song, which was representative of the entire campaign, became thematic."
Changing hosts on a show designed to be familiar and comfortable to morning audiences was a calculated risk. "The campaign had to not push you away, to drag you into the tent," said Mr. Radice. "But how do you promote someone coming in so as not to turn the audiences off?"
The solution was to portray Ms. Vieira as a member of "The Today Show" family. According to Mr. Hartnett, a photo shoot that showed the four anchors together was used not just for outdoor and off-air but on-air as well.
"It was almost like a music video, showing the great camaraderie between these four people," said Mr. Radice.
The stills were stark, shot against a white background, to force viewers to concentrate on the individuals, not the environment. For the on-air version, the stills were surrounded by black, to make them look like a frame from a contact sheet.
Mr. Hartnett's team included Carol Sullivan, producer of the on-air campaign, and Martin Foley, in charge of the off-air campaign.
"Ratings were strong when Katie left and just as strong when Meredith came in," said Mr. Radice, adding "It's a New Day" also became a ringtone and was nominated for an Emmy. "That's as representative of success as anything else could be. A lot of that has to do with how great Meredith is. And the campaign did its job. People came, sampled, liked it and stayed."
Frank Radice
Title: Executive VP, advertising & promotion, NBC Agency
How long in position: 15 years
Year of birth: 1949
Place of birth: Washington, D.C.
Who knew? "I'm a professional rock 'n' roll guitar player."
Bill Hartnett
Title: VP of off-air advertising, advertising & promotion, NBC Agency
How long in position: 4 years
Year of birth: 1962
Place of birth: New Bedford, Mass.
Who knew? Mr. Harnett has 3,000 CDs, 1,800 vinyl albums and 30,000 songs in his iTunes collection (and growing).