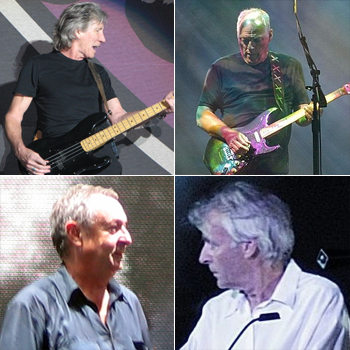 This is one of the best documentaries I have ever seen about my favorite instrument, the guitar. The BBC has made an instructive, entertaining, and fascinating history of the instrument.
Now this is what I call, "Must See TV!"
It started back in the 1950s. Bill Haley and Elvis burst onto the scene. Rock 'n' roll was born. The guitar took center stage, and it never left. How the guitar came to "dominate the soundtrack of our lives" is the subject of The Story of the Guitar, a three part documentary narrated by the BBC's creative director Alan Yentob.
The story of the guitar is, of course, a big one. The instrument, and its stringed precursors, goes way back — all the way to the Greeks. And the influence of the guitar can be felt far and wide. It plays a lead role in classical music in Spain (and China); jazz in France (think Django); the blues in the Mississippi Delta, and beyond. Yentob paints the bigger picture for you in the first segment, "In the Beginning" (above). Part II (Out of the Frying Pan) focuses on the big moment when the guitar went electric. And Part III gets you up close and personal with the masters of the electric guitar. The documentary features interviews with Pink Floyd's David Gilmour, The Who's Pete Townshend, Iggy Pop, and The Edge from U2 (Part 1, Part 2 andPart 3), to name a few.
Part 1 – Where it all started
Part 2 – Out of the Frying Pan
Part 3 – This Time it's Personal