Frank Radice – Biography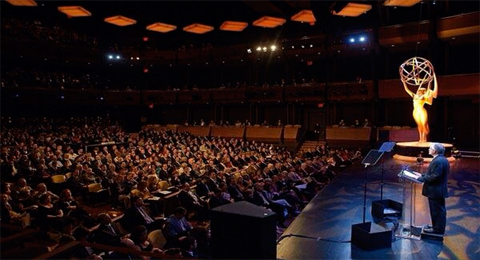 Frank J. Radice is the Managing Partner of the Promotion, Marketing, Media, and consulting firm, VIDA F.R. Company, in New York, Los Angeles, and London.
Radice has more than 40 years experience in media, marketing, promotion, and production.

Currently he is the Expert in Residence at Definition6,  and Consultant to Univision Communications.
Frank serves on the advisory boards of Digital Hollywood,  World Wide Fan Clubs , The Broadway Walk of Stars, Number 7 Records, and The Williamsburg International Film Festival.
He is the former President and Chief Marketing Officer of the National Academy of Television Arts & Sciences (NATAS). In that role he was responsible for the addition of a new category of National Emmy Award for Promotional Announcements.
In 2008, Frank oversaw the deal between NATAS and Associated Television International which brought the Daytime Emmy Awards to the CW Network in a year filled with financial challenges. In 2012, although no longer the President of NATAS,  he brought the Turner Network, HLN, into a deal to air the program, and AOL as the digital partner,  in yet another year of turmoil over the broadcast distribution of the show.
He was the top Executive of Advertising and Promotion for The NBC Agency in New York from 2002 to 2008, responsible for promoting a wide variety of NBC Universal content including all NBC News and MSNBC cable programs, "Saturday Night Live," "Late Night with Conan O'Brien," "Last Call with Carson Daly," and a number of Universal Media syndicated programs and NBC Universal specials.
Frank was also the co-executive producer of "NBC In-Flight," and "NBC on TED" for United Airlines for more than 12 years.
He was the driving force behind the "NBC News: America's News Leader" campaign, which helped define the brand of the News division for more than 10 years.
He was also the producer /director of the first season of "SNL: Backstage" on NBC.COM
He received the TV Week Magazine/PROMAX-BDA  "Campaign of Distinction" award in 2007, he was inducted into the PROMAX "Hall of Fame" in 2004, and named a "Brand Builder of the Year" by Broadcasting & Cable and Multichannel News Magazines in 2003. Frank is also named in the 60th Diamond Anniversary Edition of "Who's Who in America," and is a Daytime Emmy nominee for 2006, 2007 and 2008 in the category of Original Song Composition, as well as an Emmy Nominee in 2008 in the category of News Promotional Announcement.
In 2007 Frank oversaw the creation of a promotional on-line micro site for "Where in the World is Matt Lauer?" A successful "NBC Today Show" franchise, which was sold to Hyundai motors under a unique sponsorship agreement.
In addition, Frank was a principal in the deal between NBC Universal and Proctor & Gamble that launched "Petside.com." a web destination catering to the 40 billion dollar pet industry.
In 2005 he headed the promotion of the transition between NBC Nightly News anchors, Tom Brokaw and Brian Williams, and in 2006, the transition between Today show hosts Meredith Vieira and Katie Couric. In 2007, he oversaw the promotional launch of the 4th hour of "Today on NBC."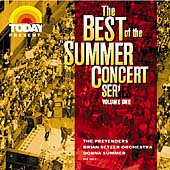 An award winning musician, songwriter and composer, Frank co-created the America's First Family theme, and was Executive Producer of the Emmy nominated "Live For Today" and "Why I Love Today" themes, all for NBC's Today show.Frank was also the executive producer of a 2 CD set of the Today Show Summer Concerts. In 2012 he co-wrote "Aqui Contigo," the theme song for the Univision flagship station in Los Angeles, KMEX.
In 2007 Frank worked with the legendary composer and producer, David Foster, and "Band From TV," on 2 cuts for the CD release of the music from the hit TV show "House, M.D." with proceeds benefiing various charities.
In 2005, he was senior producer and music director of NBC's "Concert for Hurricane Relief" which yielded 40 million dollars in aid for the victims of Katrina.
In 1996 Frank oversaw the promotion and marketing of the launch of MSNBC, the 24 hour cable and internet joint venture between NBC News and Microsoft, spearheading the "It's Time to Get Connected" brand.
In addition to extensive experience in advertising, promotion, and music, Frank has a lengthy background in news production and journalism. During his 17 years with ABC News, he was honored with two Columbia DuPont Awards and two national Emmy Awards. During that time he covered every major news story from The White House to Capitol Hill, to the Conflicts in Central America and War in the Middle East.
He was a producer for "Good Morning America'" "ABC News, Nightline," "ABC World News Tonight," and "The Last Word with Phil Donahue and Greg Jackson."
Back in 1983 I was a producer for ABC News Nightline and a professional musician. It was the early days of MTV. Records and radio were still the best way to consume music. The mainstream media had yet to notice the landslide coming. When I pitched doing a segment about the new cable music channel to Ted Kopple and the Executive Producer, Bill Lord, they kind of liked the idea… but it wasn't exactly the hard news they were used to. They reluctantly said I could do the story but it needed to have some controversy. I told them no problem (even though I knew full well there was no controversy.) Just before I finished the piece I heard from Rick James and BOOM, I had my story (as you will see, it really is tacked on to the end of the piece.)
From 1989 to 1991 he was the Senior producer of product development for "ABC News Interactive."
Frank was also Executive Producer of CNN Entertainment News; On-air reporter for CNN's "Showbiz Today;" the creator and producer of "Live at 5:00" on WRC-TV, the NBC owned station in Washington, D.C.; the manager of promotion at WCBS-TV, the CBS flagship station in New York city; and a segment director at Paramount's "Entertainment Tonight."
In 2006, Frank and his wife, Vida, co-wrote "Sam Katz on the Loose." A pop-up childrens book illustrated by the world famous artist, Charles Fazzino, and published by Random House. A set of puzzles based on the book was released exclusively by Barnes and Noble, nationwide.
Frank lives with his wife, Vida, and their cat, "Sam Katz," in New York and London.
Related articles
Incoming search terms: